Keeping Track of What This Job Search is Costing You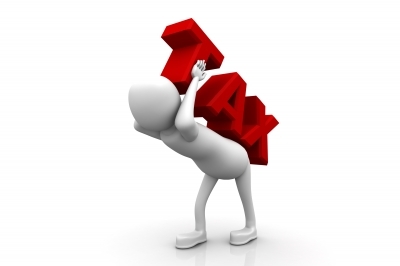 It's a heavy burden. Do you want to lighten it? Image Courtesy of: Renjith Krishnan/FreeDigitalPhotos.Net
Did you know that some of the expenses you incur while searching for your next job are tax deductible? It's true! Here's how it works.
Via the IRS website (but translated into "regular-people speak"):
You can only deduct expenses that are related to searching for a job in your current field. If you're trying to start a new career, you can't deduct any of those costs.
Employment and outplacement agency fees that you pay out of pocket are tax deductible.
Resume prep and sending costs are tax deductible (which probably makes the idea of hiring a professional resume writer a bit more palatable).
Some travel expenses are required, but only those directly related to the job hunt. For instance, if you have to fly to a new city for an interview, you might be able to deduct the cost of the flight, but you won't be able to deduct the cost of meals or expenses incurred during personal time.
There are a few caveats, though. The biggest is that if you let too much time elapse between when you left one job and started actively searching for the next, the costs might not qualify as deductions. First-time job searchers aren't allowed to claim these expenses. Also, there are certain expense thresholds that can't be exceeded.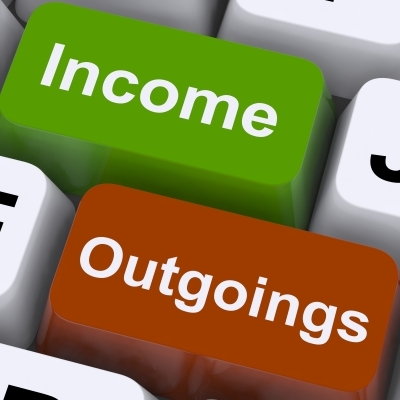 Details matter! Image Courtesy of: Stuart Miles/FreeDigitalPhotos.Net
So how do you keep track of all of these expenses? Remember, when it comes to taxes and the IRS, even tiny mistakes can come back to bite you later on.
Start by using your existing financial software to help you keep track of what you're spending. In most programs, you can simply create a separate category for these expenses. If you don't yet own any software (and hate the idea of creating your own spreadsheets in Excel), it's time to invest in some. In addition to tracking your job search expenses, it can help you set up a budget so you don't run out of money while you search for employment.
Set aside a place for all your receipts and paperwork. You can set up a separate file in your filing cabinet, a manila folder in a drawer – whatever works for you. Just make sure it's easily accessible and you won't lose it between all of your job searching and when you find a job and have to fill out your taxes.
Write the amount paid, to whom you paid it, and the date on which it was paid in ballpoint pen on every receipt you save. Most receipt printers use evaporating ink. This means that over time the print disappears from the paper. Figuring out your deduction is much more difficult when your only references are blank slips of paper.
NOTE: It's also a good idea to scan in your receipts as soon as you get home. This way, even if you do lose your storage system, you'll have backup records of what you spent.
If you have any questions about whether or not a particular job or job-search related expense is tax deductible, ask someone! You can reference any of the IRS publications for free online. You can also call a local IRS office and ask a professional. Don't try to go it alone and hope for the best.
Good luck! What more would you like to learn about job search taxes?